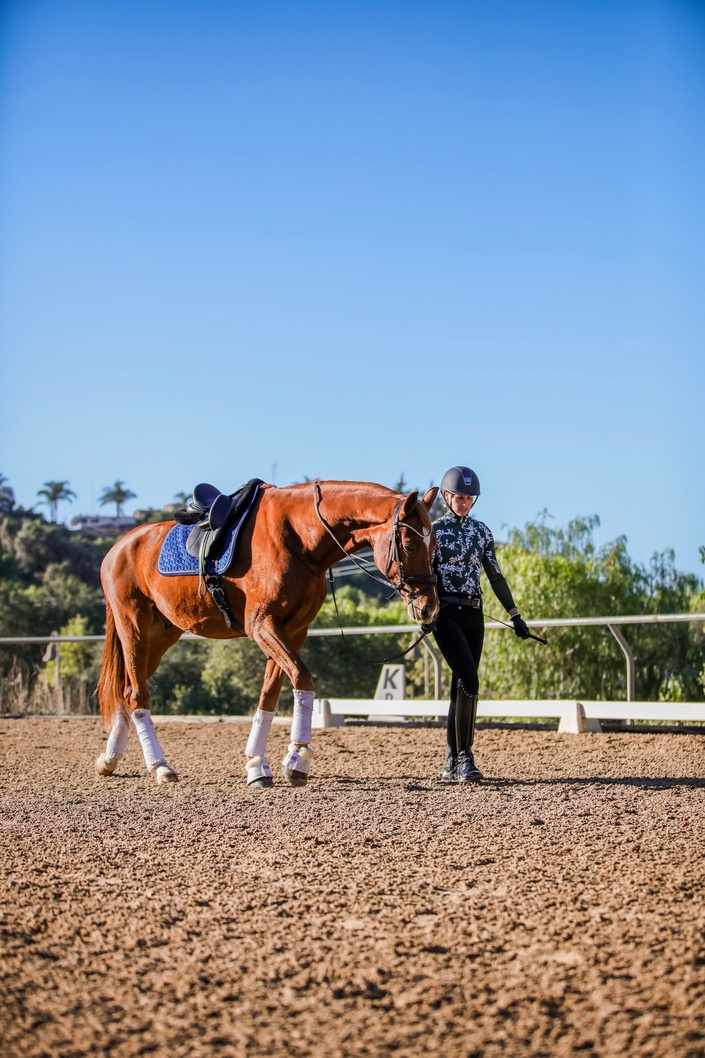 Horsemanship Workshop
Learn how your horse thinks and how to more effectively communicate with them.
Watch Promo
I am really excited to dive into the topic of Horsemanship. To me, Horsemanship is all about understanding how horses learn and think and figuring out how we can better communicate with them both on the ground and in the saddle. This topic is very near and dear to my heart because of my horse, Geronimo. When I was 14, I got Geronimo as a green-broke 4 year old. Within four months, he had developed a terrible rearing problem and was labeled as a "problem horse." Everyone told us to get rid of him. The truth of the matter was that Geronimo wasn't a bad horse, he just didn't understand what we wanted.
Geronimo forced me to learn about horsemanship. Rather than showing Dressage and moving up the levels (which is what I wanted to do), I had to go back to the basics and really learn and understand how horses think and learn and how to break things down in a way that Geronimo could understand what I wanted! In the end, he turned out to be an incredible horse. And, I learned so much from him.
I hope that you enjoy this topic as much as I do! Here is what you can expect in this course:
A clear structure of how your horse thinks and learns
A toolbox with specific exercises for training issues
How to Center your horse
Getting the inside rein to inside hind to develop suppleness and roundness
Solve Bridling issues
Learn how to handle a spooky horse
Learn how to resensitize your horse to the leg
Lifetime access this course
Recorded lectures
Access to a Grand Prix rider and trainer to answer your questions
Your Instructor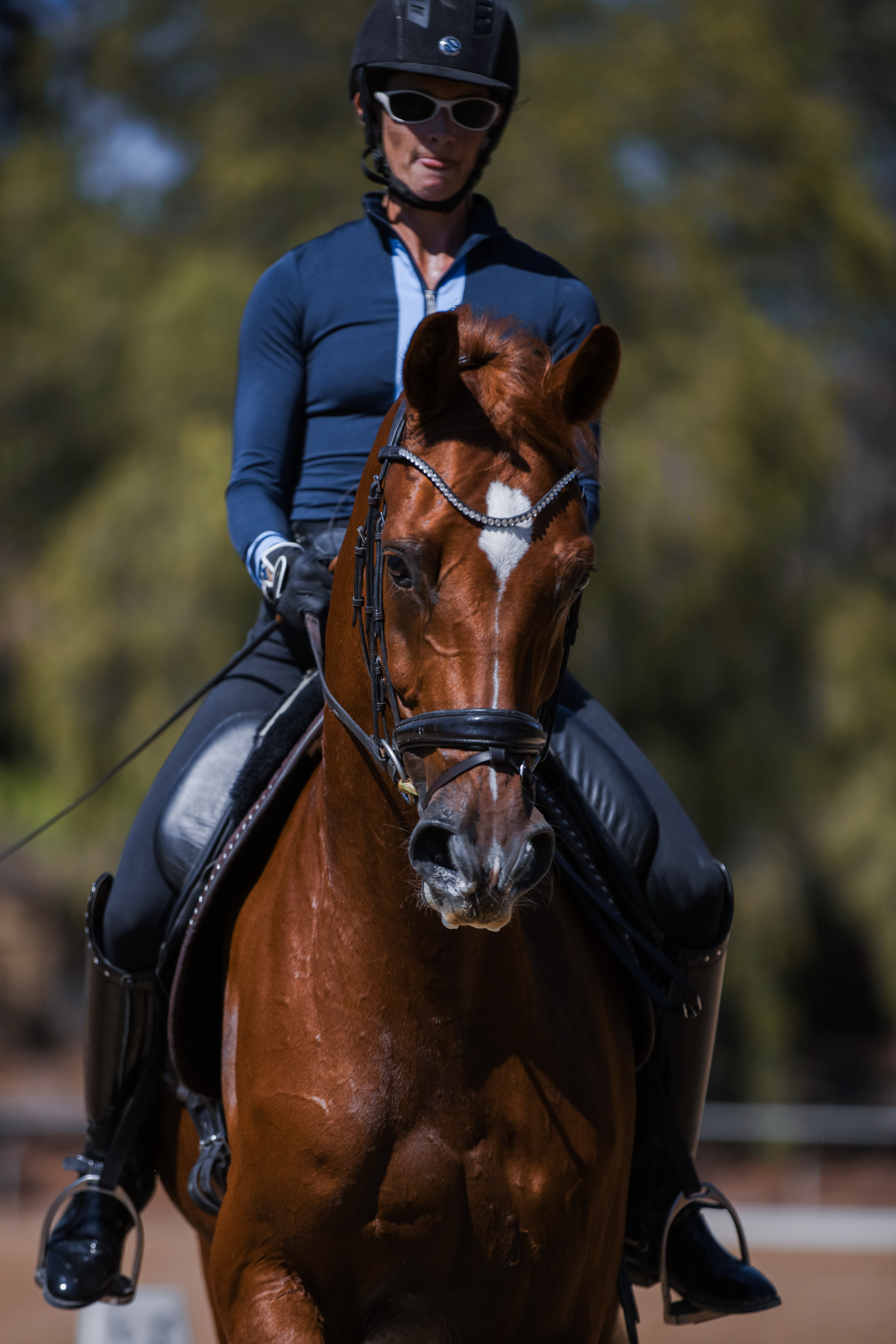 Amelia Newcomb Dressage works to develop a trusting and confident relationship between horse and rider. Using elements from both natural horsemanship and classical dressage, Amelia creates a holistic approach to dressage training that adapts to fit the needs of each individual horse and rider. Starting with basic groundwork and progressing to the Grand Prix, Amelia emphasizes trust, understanding, and relaxation for both horse and rider.
Amelia also enjoys teaching and sharing her knowledge and experience with her students. "I have been blessed with many great teachers in my career and I hope to help each and every one of my students develop a connection and solid relationship with their horses." A passionate dressage trainer, with a goal of reaching and helping a larger number of riders than one-on-one in-person training allows, Amelia has expanded her training program to the online community.
"I see online dressage training as the future. Not everyone is lucky enough to have an amazing dressage trainer in their backyard. Amelia's Dressage Academy provides monthly workshops and in-depth masterclasses, which can provide a map for progress in your dressage journey!"
– Amelia
Frequently Asked Questions
How long do I have access to the workshops?
You will have lifetime access to this workshop!
What if I am unhappy with the lecture?
We would never want you to be unhappy! If you are unsatisfied with the workshop, contact us in the first 15 days and we will give you a full refund.
What if I am a beginner rider just starting out?
These workshops are designed for riders and trainers of all levels. Whether you are just starting out or riding FEI, the workshops will give you specific exercises to practice and teach you the theory of dressage. Even I learn something new each month as I create these presentations!