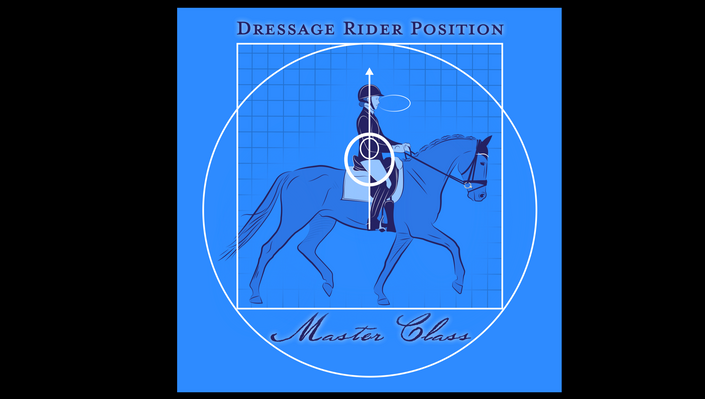 "Only a rider in the correct position can give the correct aids." The number one thing YOU can focus on and correct if you want to improve your riding is your position. The good news is that you don't have to buy a new fancy horse to work on your position and now is the perfect time to work on and correct your bad riding habits.
Do you have trouble sitting the trot? Do you struggle to canter your horse? Are you crooked in the saddle? Are your hands unsteady? Do you lock up your hips in the lateral work? Do you want to become a more effective rider? Do you want to have a better seat? If yes, this course is for you!!
This will be an intense 6 weeks of work starting immediately upon enrollment on correcting and perfecting your riding position! You can expect to have some "light bulb moments," struggle to fix bad habits, learn specific ground exercises to improve your riding, and work through the material with a supportive community of riders (and you instructor of course 😁) in the private Facebook group!
This is a 6 week course and each week new videos, worksheets, and exercises will get released.
Week 1: Riding Position Basics
Week 2: The Seat
Week 3: The Legs
Week 4: The Hands, Arms, and Shoulders
Week 5: Circles, Turns, and Lateral Work
Week 6: Asymmetric Riders and Final Wrap up
If you're dedicated to improving your riding position this is the course for you! The course is designed to explain exactly how to move your body with the horse and effect your horse from the saddle. It also includes unmounted exercises to specifically strengthen and activate the muscles that are needed for riding. It is essential to exercise, strengthen, straighten, and stretch your body before your ride or on days you don't ride so that when you do get on, your body is ready to RIDE!!!
Sign up now!! Why wait...?
Here's what people are saying about the course:
"I recently participated in Amelia Newcomb's 6-Week Dressage Rider Position: The Masterclass Course. I would like to thank Amelia for a fun and easy to follow system which creates a new awareness in the flaws of rider position--no matter how long one has been riding.
Through the use of online lectures, videos, work sheets, and exercises (mounted and unmounted), I was able to isolate and focus on my body and where I lacked strength and stability in the saddle. So far I see improvement in myself and my horse's balance and straightness as well as his overall movement.
I highly recommend Amelia's course for anyone wanting to improve their riding. " -Cindy
Your Instructor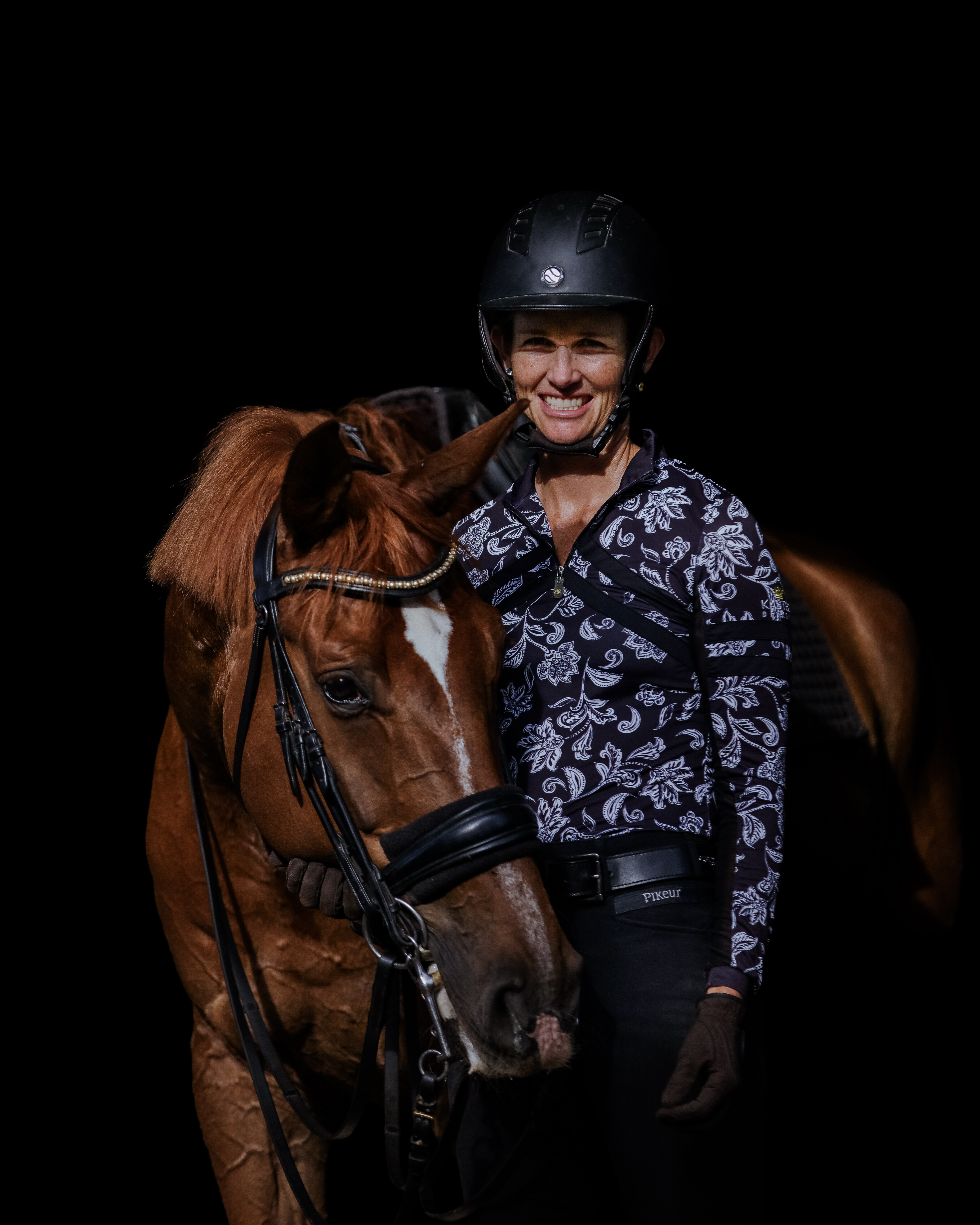 As a dressage trainer, my goal is to make good training accessible to everyone who is interested in learning. I want to help YOU "learn to love your ride!"
~ Amelia
Amelia works to develop a trusting and confident relationship between horse and rider. Using elements from both natural horsemanship and classical dressage, Amelia creates a holistic approach to dressage training that adapts to fit the needs of each individual horse and rider. Starting with basic groundwork and progressing to the Grand Prix, Amelia emphasizes trust, understanding, and relaxation for both horse and rider.
Amelia also enjoys teaching and sharing her knowledge and experience with her students. "I have been blessed with many great teachers in my career and I hope to help each and every one of my students develop a connection and solid relationship with their horses." A passionate dressage trainer, with a goal of reaching and helping a larger number of riders than one-on-one in-person training allows, Amelia has expanded her training program to the online community.
"I see online dressage training as the future. Not everyone is lucky enough to have an amazing dressage trainer in their backyard. Amelia's Dressage Academy provides monthly workshops and in-depth masterclasses, which can provide a map for progress in your dressage journey!"
– Amelia
Amelia Newcomb is a USDF Bronze, Silver, and Gold Medalist, and a member of the prestigious USEF Dressage Development Program. She has trained and competed close to 50 horses in almost 500 competitions, and has trained several horses that she started as youngsters all the way up to the Grand Prix. Amelia hopes one day to compete internationally and to represent the United States at the Olympics.
Amelia Newcomb Dressage is based in Somis, California, where Amelia offers complete and correct dressage training from breaking the young horse through the FEI level.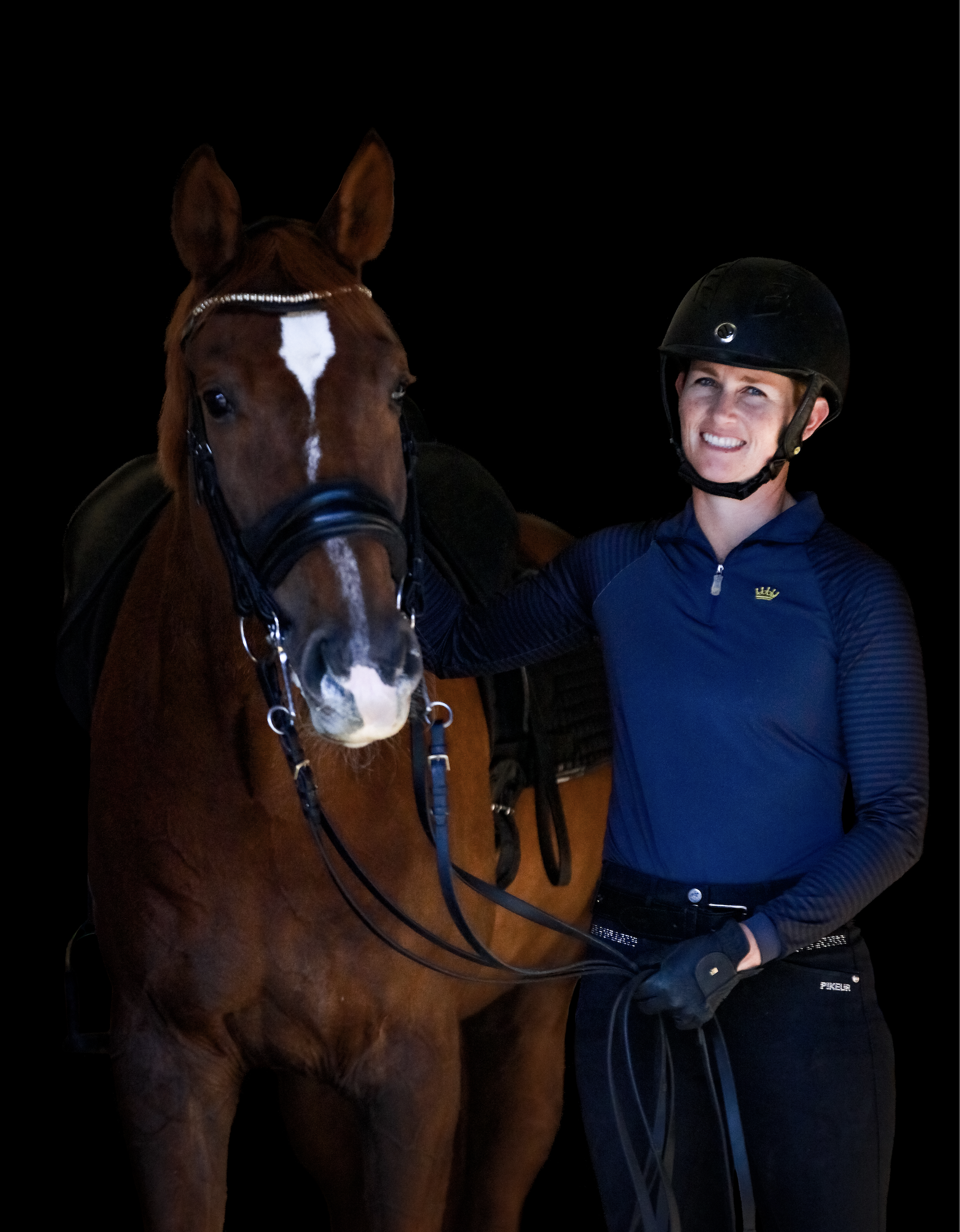 Course Curriculum
Introduction
Available in days
days after you enroll
Position Basics
Available in days
days after you enroll
Seat
Available in days
days after you enroll
Frequently Asked Questions
How long do I have access to the course?
How does lifetime access sound? After enrolling, you have unlimited access to this course for as long as you like - across any and all devices you own. Ant new or added material will also be available and you can go back to study the material anytime!
What if I am unhappy with the course?
We would never want you to be unhappy! If you are unsatisfied with your purchase, contact us in the first 30 days and we will give you a full refund.
Am I at the right level for this course?
This course is designed for riders of all levels. Working on your riding position is a life-long journey. If you are a beginner rider or an advanced FEI rider this course will help you improve your riding. The more we, as riders, can move in perfect harmony with our horse, use the aids independently, ride symmetrically, and give clear aids, the better we will ride and the better our horses will go!
What if I can't keep up with the course?
The weekly material should not take more than an hour to watch the videos, fill out the worksheets and try some of the exercises. If you get behind the material will not disappear. This course is a great motivator going into winter to set some goals for improving your riding and work towards them!
How do I receive the content?
The content is released every week after you enroll for 6 weeks. After this time, you will still be able to view the material!